Massa
Massa
massa e Cozzile

Tourists' rate. If you've been here vote it!
0 votes to date
Massa, the main town, started as a rural settlement since the IIIrd century AD, and it still looks like a a medieval fortified town today: there used to be three gates gracing its walls, but only Porta Fontana is now visible, looking towards West, and the XIV century Porta ai Campi, facing south and opening on the main square, Piazza Cavour, where the Romanesque parish church of Santa Maria Assunta with its XVI century façade, has a fine 11th century bell tower, also altered in the 16th century. The renaissance interior features a fine Crucifix dating back to XV century. The medieval Via Roma leads from the square to Piazza Matteotti, which has been the centre of the tiny citadel since it was founded. On the north side of the square stands the 13th century Loggia del Podestà, where the governor used to stay, showing the coats-of-arms of noble families throughout the history of this town.
Photo Gallery
Map and direction informations from "Hotel Ercolini e Savi" to "Massa"
Going with Public Transport?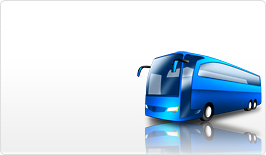 Click here for details on going trip
Click here for details on return trip
Back to Search Page
Back to Search Page